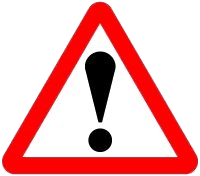 Mainline Road Marking
offer the complete service to ensure that you maximise safe routes for pedestrians through your car park or factory warehouse without compromising on practicability. Transport is the second biggest killer in the workplace responsible for around 70 fatalities and around 2000 seriously injured people every year. Most accidents involve being hit or run over by a moving vehicle and many of these are as a result of internal forklift movements.
By law, every workplace must be organised so that pedestrians and vehicles can circulate safely. MRM can help with advice to ensure that you have the best product to meet with your demands and budget, ensuring your safe walking routes and defined work areas remain visible and helping to reduce accidents in the work place. With flexible working times we can programme to complete your safety markings without causing disruption to your operation or business
.
Internal Floor Marking | Internal Line Marking
Line marking by Mainline Road Marking is amongst the most durable and advanced available, making us market leaders in the installation of warehouse floor marking solutions.

Providing a host of preparation methods and paint systems, we can match and create your pedestrian walkways, pallet lanes, hatched areas and any other floor marking requirements in durability as well as cost.

The purpose of line marking is to make people aware of the boundaries in their working environment. A system should clearly and uniformly identify walkways, product storage areas, MHE parking bays and traffic routes, and 'keep clear' zones.

Careful consideration should be given to the positioning of any floor identification system as well as the concrete preparation and paint type to be used.
Mainline Road Marking are specialists in warehouse line marking and associated internal line marking schemes, committed to providing an efficient and safe working environment for our clients using a full range of durable safety products such as Chlorinated Rubber, One Pack Epoxy and MMA while offering a complete and fully managed project on a national level.
Our knowledgeable team can assist in identifying problematic areas, safe pedestrian routes, advise on best procedures and products, then develop a recommendation and system which works in conjunction with daily operations therefore causing minimal disruption to site.
From a small warehouse to a large distribution centre we provide our clients an outstanding service to fulfil their needs and use only the best products which include:
MMA ( cold applied plastic)
All of the above come in a variety of colours.
We understand the importance of keeping our clients' business fully functional during the installation process and appreciate that line marking may not always be high on the priority list, so strive to tailor solutions to work around our clients' general practices, combining carefully sectioned off areas with the fastest curing products on the current market.
Health and safety walkways including walking man logos
Loading and unloading areas
Numbered areas where required
From demarcating forklift access routes and pedestrian walkways to pallet storage outlining/numbering and racking markings, Mainline Road Marking is your first step in safeguarding your workforce from risks by producing customized designs to eliminate potential hazards, workplace threats and reduce the number of potential issues that can evolve in these "pedestrian meets vehicle" orientated environments.
Mainline

Road

Marking, Unit 5, 37 Orton Place, Moorpark Industrial Estate, Glasgow G51 2HF
Company Registration No. 405761. Place of registration – Companies' House, Edinburgh. Registered office address - Unit 5, 37 Orton Place, Moorpark Industrial Estate, Glasgow G51 2HF