Welcome to Mainline Road Marking
The Friendly and Professional Road Lining
Marking and Surfacing Service
Our service is available to businesses of all sizes, anywhere in Scotland, 24 hours a day, 7 days a week, at highly competitive prices.
We realise that the work we do can be an inconvenience to businesses and the public, that is why MRM operates an accurate and time effective service with no compromise on quality.
Whatever your requirements we are able to assist. If you need advice on layout and design we are happy to help. We are able to lay lines and markings using either hot applied thermoplastic screed or cold applied chlorinated rubber traffic paint, depending on your specific requirements. These materials are laid by experienced operatives to the specification set out by the industry.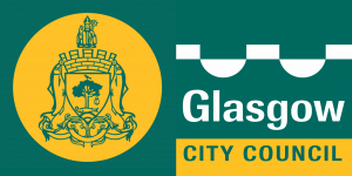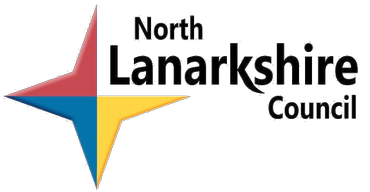 MRM are proud to be in partnership with Glasgow City Council and North Lanarkshire Council as their main contractor for road marking and lining work in Glasgow and North Lanarkshire. The contracts include all main roads within these areas.
Work undertaken for all clients includes:
Lining for Car parks of all sizes - renewing existing lines or creating new work




Road lining and marking



Adding disabled bays to your existing car park, to conform with current legislation

Line removal

Surfacing work

Lasting pothole repairs

Indoor lining for Commercial and Industrial Organisations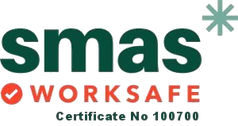 SMAS Worksafe is the leading SSIP (Safety Schemes in Procurement) scheme of choice, allowing thousands of contractors to quickly and simply demonstrate their commitments to workplace safety.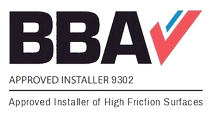 ------- July 2021 -------
ISO 9001:2015/NHSS7 Recertification Audit
Another clean sheet - with many positives identified and no nonconformities, observations, or even opportunities for improvement identified after an intensive 2-day assessment.
Our annual BBA assessment for High Friction Surfacing went equally well - with only one single issue identified (on the Certificate Holder's method statement rather than the MRM systems).

MRM has the flexibility to operate under restricted access conditions, for example multi-storey car parks, playgrounds, and residential areas.
With our centrally located base in Glasgow, and with our trained and experienced staff, we provide our professional high quality service to all clients at the right price and to their specification.
Why Choose MRM for your Road marking and Car Park lining?
- All our highly trained & experienced road marking technicians are registered and are part of a quality training and monitoring scheme, ensuring that the end product to the customer is to the highest standard the industry has to offer.
- MRM operates 24 hours a day 7 days a week, giving us excellent response times and able to carry out work at times most convenient to you.
- We operate a highly competitive pricing policy with no hidden or additional costs.




Cycle Path and Cycleway Lining

Road stud and Bollard installation
We will always work with you to arrange a suitable time to carry out site visits or works and we fully understand that this is likely to be during mainly unsociable hours. That's why, unlike the majority of line marking companies, we WON'T charge a premium for our service but are still available nationwide 24 hours, 7 days a week with the added assurance of our guaranteed aftercare when required.
Contact us now to arrange for one of our highly experienced staff members to visit your site and guide you in bespoke site or works solutions.
When it comes to road markings, you need a name you can trust.
With highly trained professional staff and the most competitive pricing policy on the market,
MRM are your first choice for road marking services!
Mainline

Road

Marking, Unit 5, 37 Orton Place, Moorpark Industrial Estate, Glasgow G51 2HF
Company Registration No. 405761. Place of registration – Companies' House, Edinburgh. Registered office address - Unit 5, 37 Orton Place, Moorpark Industrial Estate, Glasgow G51 2HF